Again, I know I'm behind the times reading and reviewing this book, especially since it became a bestseller and hit movie. But as we all know, the book is better than the movie, and I've seen the movie about a dozen times so I figured it was about time to read the book. What made me giggle is anyone who happened to see me reading the book asked if I had seen the movie! So anyways, since it's so well known, I'm going to do another book/movie comparison, and keep this short.
Character portrayals in the movie are well done, in my opinion, but I was surprised after reading the book that Hilly isn't as thin in the book as she is in the movie. When the author was describing her, I was actually surprised enough to note it!
Skeeter's mom in the movie is much more tolerable than in the book. Movie mom is a little less rooted in her ways, less stubborn and proud. Book mom is a nightmare until the last 30 pages or so. And there was no regret from book mom about firing Constantine, as the reason for her being fired was much different in the book. Also, Aibilene is the one who tells Skeeter about that situation first, not the mom.
Minny and Celia's relationship in the book has more details that make the reader truly appreciate their special relationship. The movie glosses over the some of the big events that seal their friendship and respect for each other.However, I still think the movie did a good job in portraying their relationship.
Celia knowing about "Two Slice Hilly" and the reason why a check was cut to her. This made me want to high five Celia.
Skeeter's personal growth and character development is so much stronger in the book. I think the movie did a good job, but towards the end of the book we see a strong, independent Skeeter appear, whereas movie skeeter was pretty independent to begin with. I liked the gradual growth in the book a little better.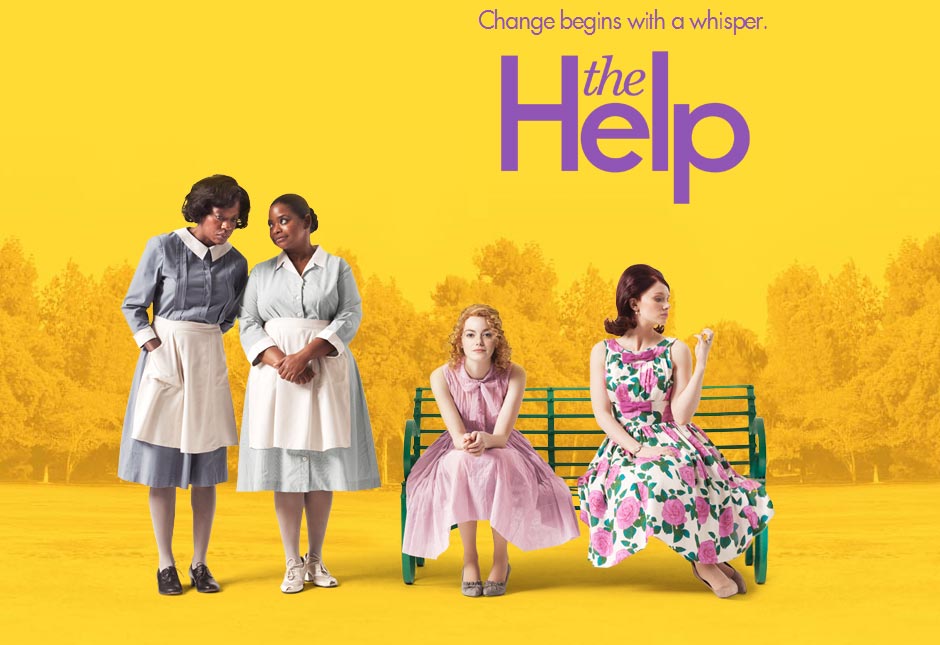 Those were the big points that jumped out at me. Honestly, I really do think the movie did a great job sticking to the book. To have such an important issue discussed from so many different points of view, all with the purpose to generate equality still resonates with readers and watchers to this day. About 50 years separated the story's year and today, and we're still fighting for equality… anything that makes a reader think about current issues gets a recommendation from me.