Trigger Warning: This novel and review discuss the following: quadriplegic, health issues, grief, assisted suicide, depression.
Goodreads Rating: 5 Stars
Series: The Me Before You Series
Review:
Louisa Clark doesn't have a charmed life. She's twenty-six, living with her nagging parents, her sister, and her young nephew in a small apartment. She helps financially support her family along with her father, who is bound to lose his job due to cutbacks at the factory where he works. Louisa has been dating a man named Patrick for seven year, and working at diner for almost as many years. Things have just been routinely going along, and Louisa is content with her life as it is, but then the unexpected happens- the restaurant closes and she's out of a job.
She knows she has to quickly get a new job to supoort her family, but after a couple of misfit jobs, the employment market is looking bleek. Then, an ad pops up for a caregiver position for a quadriplegic. Even with her concerns and reluctance, Louisa takes the job because they pay is much more than the minimum wage jobs she's been trying out. As she goes in for her first day, she isn't sure what to expect, but she definitely didn't anticipate a young, handsome man, named Will.
As she gets to know him over a series of rocky weeks, she learns her job isn't just fetching tea and blankets. Camilla, Will's mother, let's Louisa in on the fact that Will has decided he doesn't want to live this way anymore, and has struck a deal with his parents to give them six months to change his mind. Louisa undertakes this responsibility, desperately trying to show Will that there are many wonderful things to live for.
Moyes has created a beautiful, witty, gritty and honest novel that not only tells a heartbreaking love story, but also relays the difficulties faced by the disabled community and the struggle for understanding and respect between able-bodied and disable-bodied people. As an able bodied person, I kept finding myself understanding where Louisa's mindset was, only to be completely abashed and corrected by Moyes through Will and her writing. The biggest impact on me was that of Will's desperation to make his own choices, and his own actions. He wanted his life back in his own hands. I don't want to give too much away, but there was a point where I understood that his decision wasn't one of pride- it was one of understanding and love for those who changed their lives to support his.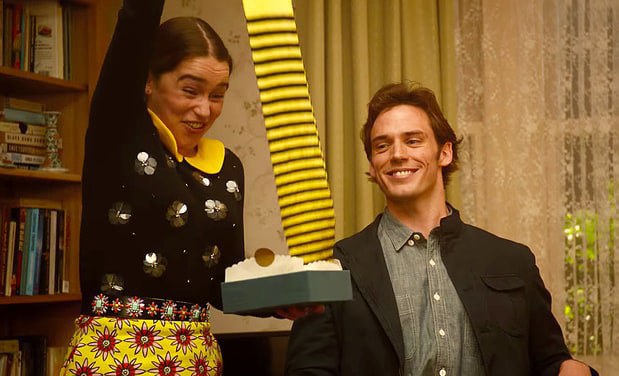 I know that there has been a lot of hype about this book, especially since the movie came out, but I have to say the book was nothing like I expected it to be, and though I was told to read with a box of tissues, I was surprised by how funny and clever this book was. I still cried though. And the hype is absolutely worth it, because I too highly recommend it, and I cannot wait ti buzz through After You.
TL/DR: Me Before You by Jojo Moyes is a novel about a young woman who becomes a caretaker for a quadriplegic man.
Read it? Yes, absolutely!
Recommend it? Yes! This novel is such a great introduction to treating those with respect to their wishes, not our own. Also, it's an excellent discussion novel.
Buy it? YES!!!
If you liked this novel or review, check out these similar reads: