Trigger Warning: This novel and review discuss the following: grief, identity issues, homelessness.
Goodreads Rating: 5 Stars
Series: The Me Before You Series
Review:
If you haven't read Me Before You or After You, then please do so or read my reviews of them before you proceed, because this review will include spoilers of them!
Alrighty, are we on the same page?
Okay, good, because in Still Me, the reader follows Louisa over the pond to New York City, with the blessings of Sam and her family to take such an opportunity. She'll be assistant to the new Mrs. Gopnik, Agnes, a Polish immigrant who married a wealthy mogul with a fifth avenue home and vicious ex-wife. Louisa is to be a sort of companion and shield against the glares, stares, and gossip pointed at Agnes, but it proves to be a difficult task. Appearances must be kept up, which means Agnes is pushed to attend charity events, balls, and luncheons with the cronies of the ex-wife, and there are many family obligations that include Tabitha, the step-daughter who is only three years younger than Agnes and ferociously loyal to her mother. Louisa is shuttled off with Agnes, dubbed her friends in public, and thrown into the ring with the wolves as well.
Louisa knows this is part of the job and what she signed up for, and she has tough skin. She takes the retribution in stride, and tries to befriend Agnes while still maintaining her professionalism, knowing it is a fine line. She knows this is an opportunity of a lifetime, and she's enjoying her time in the Big Apple. She's made a few friends and learned a few local tricks, and has genuinely tried to make New York feel like home, but she still gets bouts of homesickness, especially for Sam.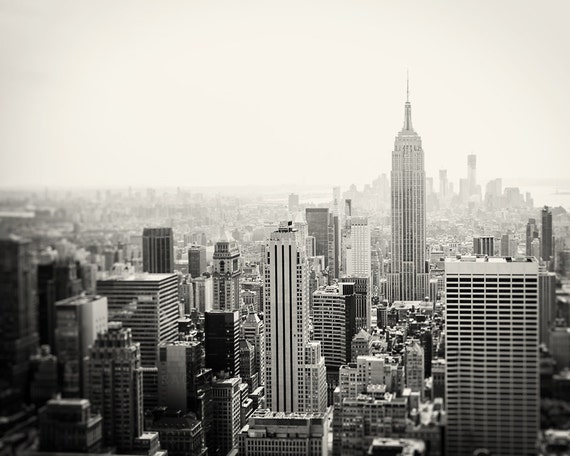 Their long distance relationship has been more difficult to maintain than anticipated, and their visits are excruciatingly short, rushed, or tense. Sam has gotten a new work partner who appears awfully keen on Sam, irritating Louisa; Louisa's friendship with Josh, a man who looks just like Will, has likewise gotten under Sam's skin. The jealousy that has sprung up in their relationship has become detrimental
She's only been in New York for three months when things start hitting bottom for Louisa, but just as she's done before, she finds a way to turn her luck around and pick herself up. Digging deep, she finds that she has to figure out what she wants- not what Will, Sam, or Josh want for her.
In Still Me, Moyes yet again takes her readers on the emotional roller coaster that is Louisa Clark's life. I still found myself cheering her on, especially when a few moments reflected episodes in my own life. Louisa's thoughts, reactions, and observations are just so honest and outright, and I've truly enjoyed her narration because it's so relatable. I also love the way Moyes slowly reveals everything, throwing little plot twists here are there. Many times I was caught off guard, thinking that I had predicted an outcome only to be proven incorrect. And I have to say, I didn't actually cry during this one, which is a nice change of pace!
Naturally, I highly recommend you give this book a read if you've read the previous Moyes books, and I hope you enjoy them all as much as I have!
TL/DR: Still Me by Jojo Moyes is a novel about a young woman who moves to NYC after a particularly rough series of events in the UK.
Read it? Yes, absolutely- after two novels, you'll want to know where Louisa's story goes.
Recommend it? Yes!
Buy it? YES!!!
If you liked this novel or review, check out these similar reads: